Refurbishments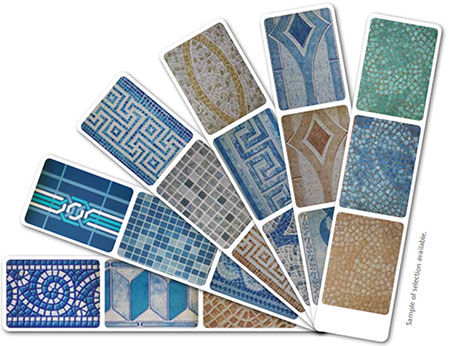 We offer three options of liner: 
Standard .75mm liner
Durable .85mm liner
Reinforced extra strong 1.50mm thick liner
All the liners come in a large selection of colors, patterns and printed tile bands.
The perfect solution for refurbishing an existing pool
This tired old shotcrete pool that had structural cracks and leaked would have needed to be pulled out and replaced without the option of installing one of our liners.
The same pool with the new liner complete with printed mosaic tile band. The pool was installed complete with new fittings and insulating/protetion carpet to give a soft luxury feel underfoot and insulate against heat loss.